ARRS OPREMA
AI ASIC Sistem za raziskave v umetni inteligenci
The GP-DEMO Algorithm
We developed the surrogate-model-based multiobjective evolutionary algorithm that uses Gaussian process modelling as a surrogate model. The algorithm is especially suitable for solving hard numerical problems where a single solution evaluation takes a lot of time. The algorithm is described here and can be downloaded from here.
e-Pedius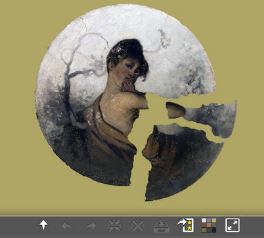 The mobile and web application e-Pedius, named after the Roman painter Quintus Pedius, supports crowdsourcing for the reassembly of wall-painting fragments. It is designed as a game in which the users gain points and achievements for their contributions, and are encouraged to collaborate with other users.
Download it from the e-Pedius download page.
e-Turist
Are you planning a trip in Slovenia, but are not sure what you should see? Then e-Turist is just what you need. The application first asks you where and when you want to go, and what kind of sights you are interested in. It then prepares the perfect itinerary for you, using artificial intelligence to learn your preferences from your ratings of the sights you have seen, as well as ratings of other users with similar tastes. Finally, it guides you on your trip, showing the sights on the map, and providing written and spoken descriptions. Currently included are sights from the Heart of Slovenia region and Slovenian Istria.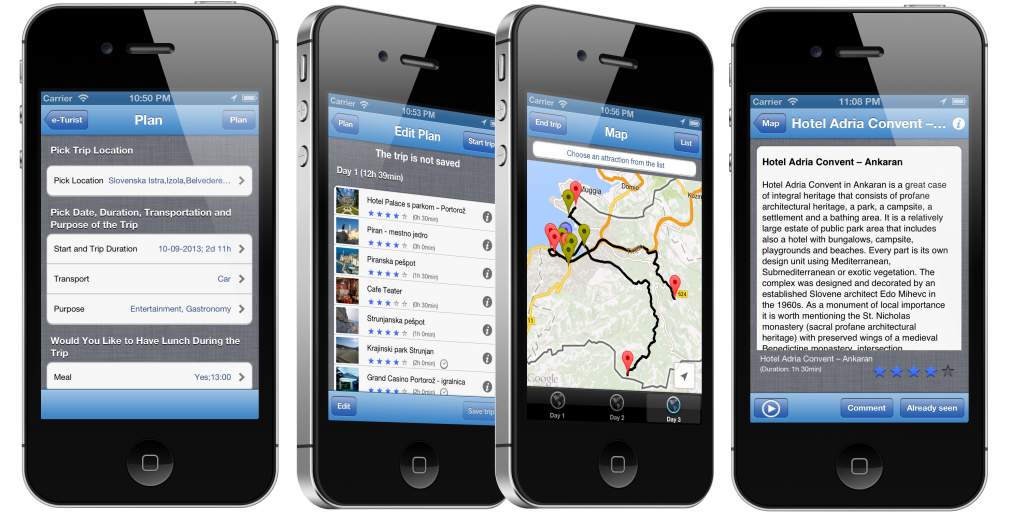 Download links are available at www.e-turist.si.
e-doorman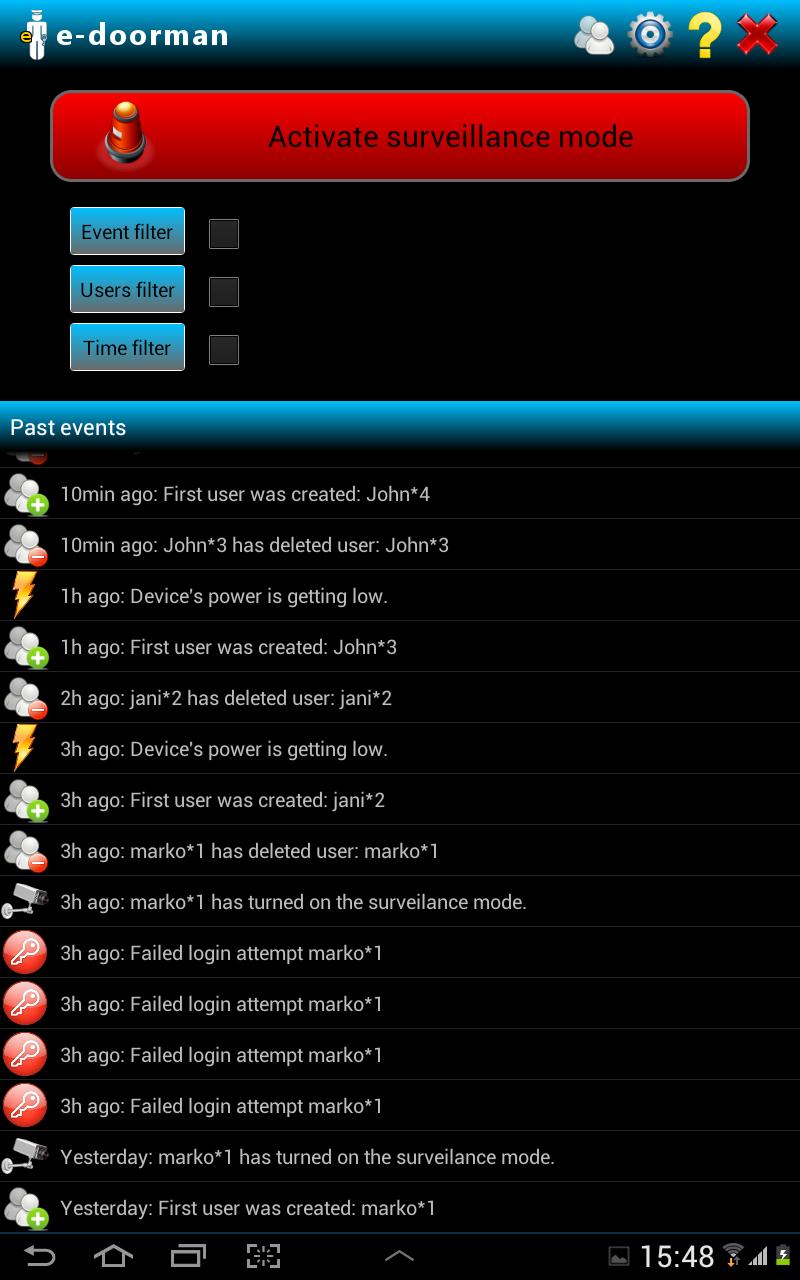 e-doorman is an Android application that transforms your tablet PC into a video surveillance device. It uses state-of-the-art machine vision algorithm to detect motion in real-time. When motion is detected, it stores pictures of the moving object to SD card and sends alarms via SMS to desired phone numbers and/or e-mail with attached pictures to desired e-mail addresses. The app can also be controlled remotely via SMS using a free complementary app "e-doorman – remote control". When surveillance is turned on the app works in stealth mode, monitors power supply and sends warning when power is lost or low, and automatically accepts incoming calls from selected phone numbers to allow remote listen in function. "e-doorman" and "e-doorman – remote control" apps can be downloaded from Google Play. More info about the project is available at the application website (https://dis.ijs.si/e-vratar/).
AmI Repository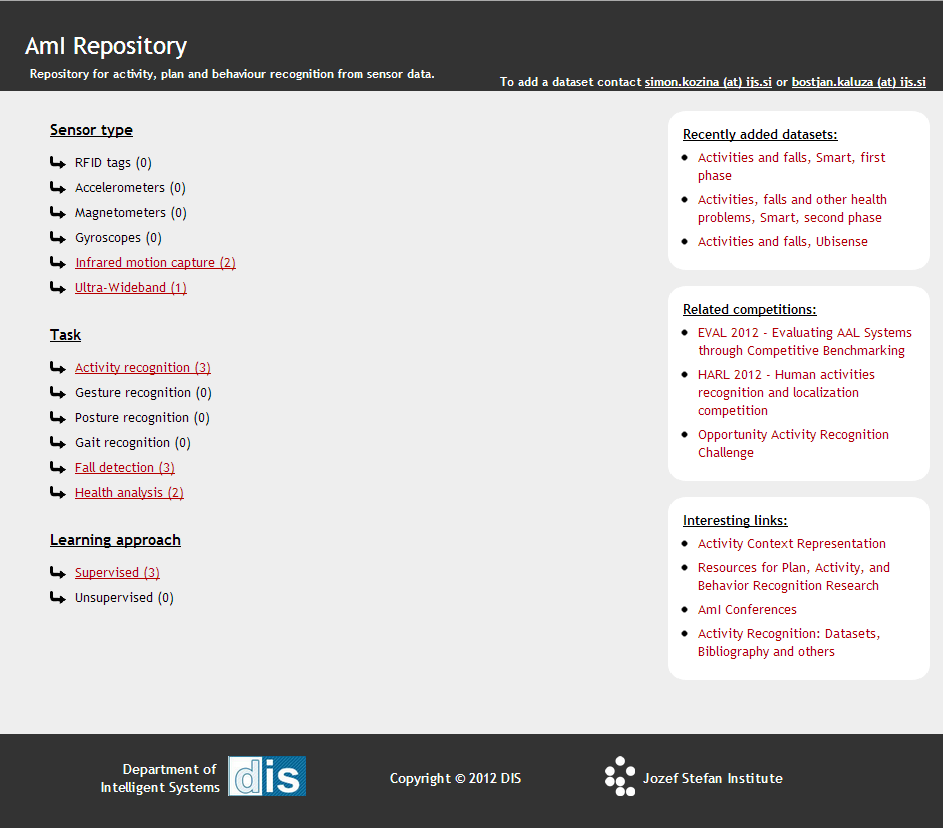 AmI Repository is a repository in the field of ambient intelligence. The repository is intended for datasets with following tasks: activity, plan and behaviour recognition from sensor data. Datasets with similar tasks will also be considered. Currently, the repository contains three datasets for activity recognition. Everybody is welcome to use these datasets (following the citation policy) and of course to contribute their own.
The repository is available at https://dis.ijs.si/ami-repository.
Robi – Conversational Agent Platform
Robi is a conversational agent that uses Slovene natural language in web-based dialogs. It can talk about general topics such as weather, personal questions, horoscope etc., and specialized topics. Typical applications are: website navigation by guiding visitors to relevant portions of websites; responding to customers' questions about services and products; guided selling by providing answers and guidance in the sales process; help desk in terms of responding to internal employee questions; responding to technical problems, such as diagnosing a problem with a product or device; and personalized service and connection of multiple services intelligent home environment. You can try it at Jožef Stefan Institute web page.
Computer Dictionary
Computer Dictionary (Slovene: Računalniški slovarček) is a web edition of a two-way English-Slovene dictionary of words related to computer science. The purpose of the dictionary is to ensure a centralized collection of words related to computer science. Currently, it comprehends over 11000 words. The dictionary is wiki-based, hence everyone can contribute. It is avaliable at http://dis-slovarcek.ijs.si.
DEMO
DEMO (Differential Evolution for Multiobjective Optimization) is an algorithm based on differential evolution for solving multiobjective optimization problems. Follow this link for DEMO's code, results on test functions and publications.
MMC RTV Govorec
MMC RTV Govorec is a text-to-speech system for speaking Slovene from teletext RTV Slovenija. It was developed for the people with visual disabilities by collaboration of Department of Intelligent Systems, company Amebis d.o.o and national television RTV Slovenija.
Silicon Tarokist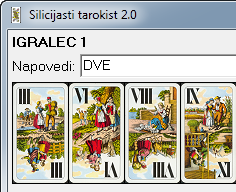 Silicon Tarokist is a computer program for playing three-player tarok against computer opponents. Tarok is a trick-based card game (like bridge) popular in Slovenia and the surrounding countries. The program uses Monte Carlo methods and heuristic search. It can be downloaded here.