WideHealth
The WideHealth Project (Widening Research on Pervasive eHealth) will enable research exchanges and training activities on the topic of Pervasive and eHealth. The overarching goal of the project is to enable a new generation of researchers in the Widening Countries to develop and adapt novel eHealth technologies exploitable in the longer run in their different healthcare contexts. Also, the project will establish a sustainable network of knowledge research and dissemination across Europe in the Pervasive Health topic. The knowledge of requirements and available technologies for eHealth will be shared and become complementary between early-stage researchers and researchers in the target institutions involved in the twinning. This will allow researchers in Widening Countries to get trained and put this knowledge to use in their own context, improving potential of digitally enabled healthcare provisioning and impacting on both preventative medicine and alternative means of treatment. In particular, the project will address the following three research aspects: (i) data driven healthcare, (ii) human factors in pervasive health, (iii) federated machine learning. Additionally, WideHealth will include training of administrative staff to improve their skills on project management and administration of research funding. This way, the project will improve management and administration skills mainly for the coordinator UKIM, which is an important barrier to participating and obtaining European funding. The consortium includes partners from three Widening countries: UKIM – the coordinator – from North Macedonia, JSI from Slovenia, and FC.ID from Portugal. FC.ID – despite being from a Widening country – is a highly ranked university, so it will have a hybrid role, both receiving and providing expertise. The leading Institutions in this project are FBK in Italy and HPI in Germany, both of them recognized with high visibility in the Pervasive Health international research community.

SI4CARE: Social Innovation for integrated health CARE of ageing population in ADRION Regions
Programme: INTERREG V-B Adriatic-Ionian ADRION Programme 2014-2020, 3rd Call for Proposal – Priority Axis 1
Short description, main aims and objectives of the project:
The project's main objective is to contribute to the creation of a transnational effective ecosystem for the social innovation application in integrated healthcare services for the ageing population across ADRION countries, through a joint collaboration network and a unique strategy translated into regional and national action plans, implemented and monitored within pilots, once innovative approaches have been tested and backboned by an ICT decision support system. This objective contributes to the topic social innovation as SI4CARE aims to tackle the needs of ADRION ageing population for long-term healthcare, especially in remote areas, by creating a collaborative environment where it is important to co-design solutions and engage a large transnational community that represents all relevant actors, such as public and private healthcare providers, users and associations, academia and social entrepreneurs, voluntary associations, NGOs, and public authorities.

Project specific objectives:
Set up a transnational collaborative community for innovative integrated healthcare in the ADRION regions.
Achieve a unique medium/long-term vision on social innovation for the elderly healthcare system across ADRION regions.
Combine the best available innovative e-tools and solutions for elderly care in an integrated and smart way for the effective delivery of elderly healthcare and social services in the ADRION regions.
Main results of the project:
Mobilisation and improved collaboration of stakeholders involved in the elderly care.
Enhanced competencies of relevant stakeholders involved in the elderly healthcare to deliver services in an effective, integrated and innovative way, and of public administrations in their process of policies and regulations elaboration.
Improved coordination of the elderly social and healthcare innovation strategies and implementation models across participating regions.
Project partners:
• University of Ljubljana
• Jožef Stefan Institute
• Municipality of Miglierina
• University of Split School of Medicine
• Teaching Institute for Public Health Split-Dalmatia County
• Health Insurance and Reinsurance Institute of Federation of Bosnia and Herzegovina
• National and Kapodistrian University of Athens
• Public Health Institution "Health Center" Tivat
• Special hospital for treatment and rehabilitation Merkur
• Regional Development Fund of Central Macedonia
Project financing:
Value of the project: € 2,017,373.86
Value of the project for University of Ljubljana: € 460,573.85
ERDF co-financing: € 391,487.77
Project duration:
December 1, 2020 – May 31, 2023 (30 months)
Contact person:
Vlado Dimovski, tel: +386 31 344 400, email: vlado.dimovski@ef.uni-lj.si
Darja Šemrov, tel: +386 41 605 104, email: darja.semrov@fgg.uni-lj.si
Links:
More on the official SI4CARE project website:
https://si4care.adrioninterreg.eu/
and on the official SI4CARE project Facebook and LinkedIn accounts:
https://www.facebook.com/groups/174958477751341
https://www.linkedin.com/groups/12503237/
URBANITE: Supporting the decision-making in urban transformation with the use of disruptive technologies
Matjaž Gams, Maj Smerkol, Nuša Muršič
The aim of the URBANITE project is to facilitate the policy decision-making processes in the context of mobility and urban transformation with a scalable, integrated and modular ICT ecosystem built upon disruptive technologies. The project will provide automatic mechanisms to harvest, curate, fusion and visualization of existing open and proprietary data coming from different sources related to urban mobility and transportation. The main component will be a Decision-Support System that will include (AI-based) predictive algorithms and simulation models for mobility, which will support the decision–making process by analyzing the current situation and the trends that occurred in a certain timeframe, and allowing to predict future situations, when changing one or more variables.
Adaptive and Personalized Intelligent Cognitive Assistant for Attitude and Behavior Change for Stress, Anxiety and Depression Relief
Tine Kolenik
The system in design for this project tries to advance the current state of the art in the field of intelligent systems for attitude and behavior change in mental health. This includes 1) modelling the human capability of theory of mind (ToM), a cognitive ability to understand and properly act in social interactions with people, and 2) introducing a novel fusion between two technologies, intelligent cognitive assistants and ambient intelligence, through integrating a smart bracelet into the assistant's cognitive architecture. ToM consists of: a user model with mental health scores, emotions, attitudes, personality, and demographic data; a reinforcement learning algorithm to model historical interactions between the assistant and the user, thus reasoning on which strategies work and which do not; so far inexistent ontologies, especially on attitude and behavior change, and mental health. The assistant also represents a technological fusion between assistants and ambient intelligence, which we have not come across in the existing literature yet. We believe that combining ToM and ambient intelligence integration results in an effective way of selecting and adapting multiple strategies for help in people with stress, anxiety and depression symptoms.
BATMAN: Biomolecular Analyzes for Tailored Medicine in Acne iNversa
Matjaž Gams, Anton Gradišek, Erik Dovgan, Zdenko Vuk
The project is aimed at a better understanding of Acne Inversa disease, i.e., hidradenitis suppurativa, which is a chronic skin disease that affects up to 1% of people in Europe. As part of the project, we are developing a platform that will help us create a holistic medical record of patients. It contains medical and genetic data, patient activity data and lifestyle data. A pilot study will be carried out in Austria, Germany and Italy. Afterwards, we will analyze the collected data using artificial intelligence methods. The partners are developing cell models in parallel and exploring the effects of genetic factors on disease expression.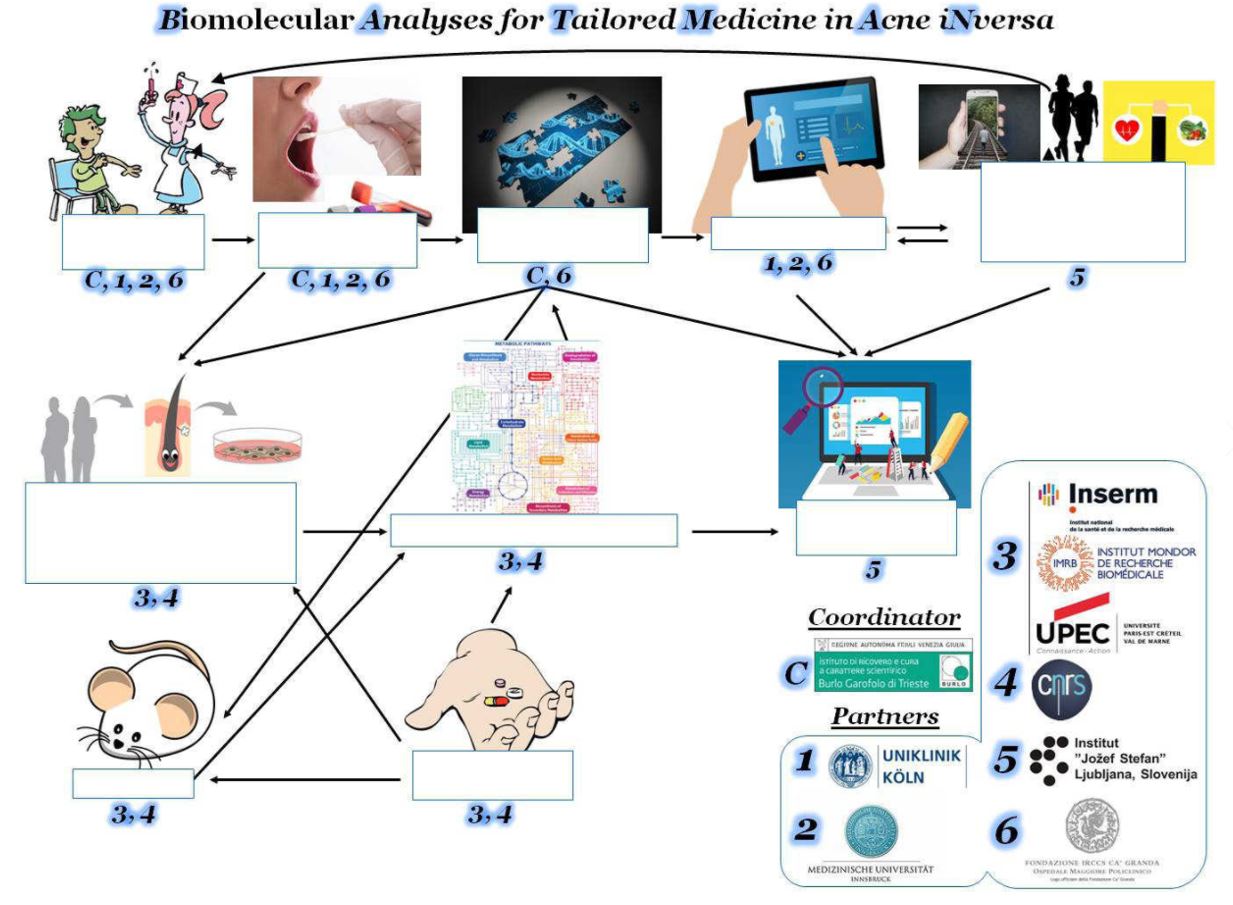 ROBKONCEL
Matjaž Gams, Anže Marinko
Intelligent system for total quality control in production with reconfigurable robotic control cell and intelligent process control system. The purpose of the project is to develop an intelligent self-learning system for quality control in production, which will be able to control the parameters of production processes, to remove bad products, and to prevent future errors by analysis of vibrations on machines.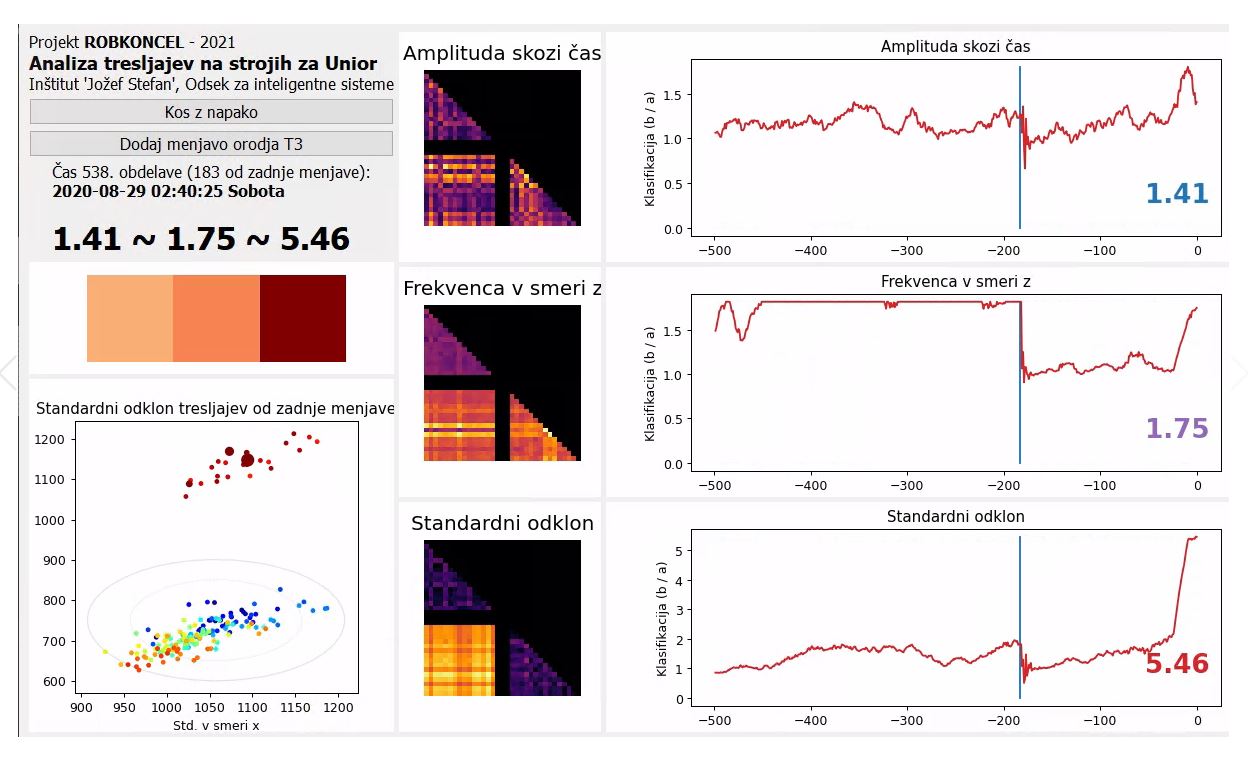 ISE-EMH INSIEME: Electronic and Mobile Health Platform
Matjaž Gams, Erik Dovgan, Primož Kocuvan
The aim of the INSIEME project is to develop an EMH platform that will connect partners, medical institutions, and patients. Medical institutions and partners will provide information about their services (e.g., products, software) through the platform to the patients. It will support communication between a doctor (specialist) and the patient, so it will work as a call center or an information provider. Also, it will be possible to talk to a bot, if there aren't any medical personnel available at that moment. The bot will answer basic medical questions, for example about first-aid, covid-19, waiting queues for a specific medical procedure or operation. The bot would also provide support for people with mental illnesses e.g., depression, anxiety.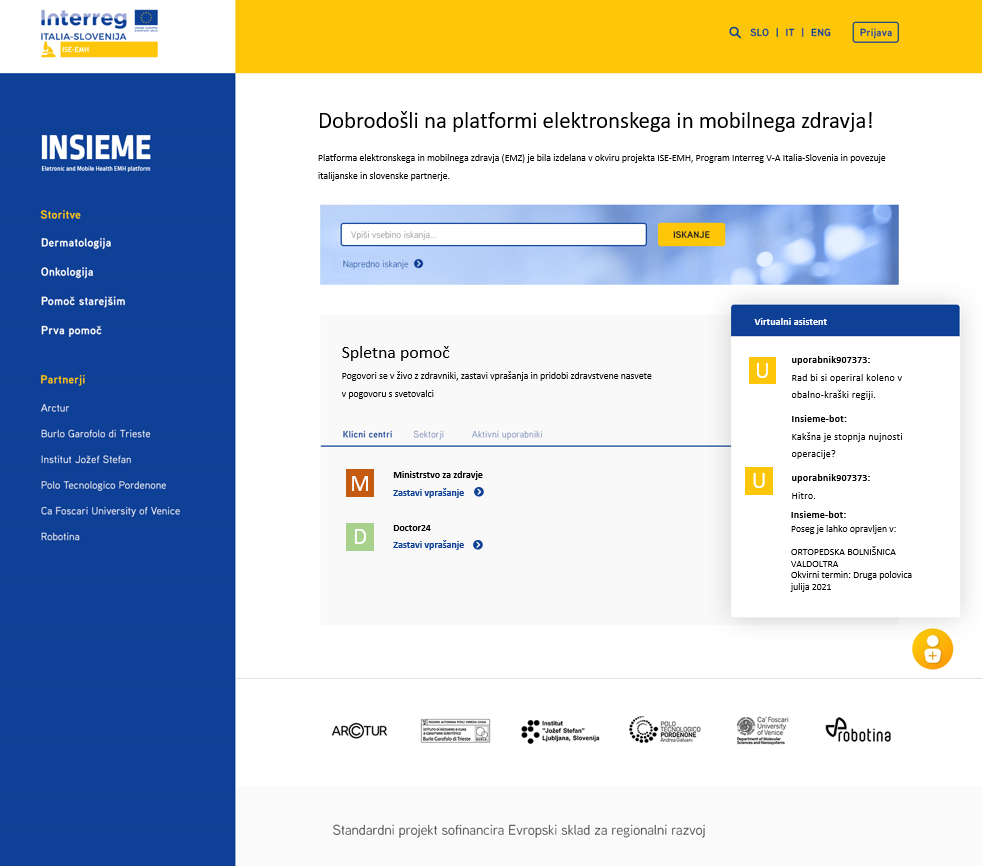 Insension – Personalized intelligent platform enabling interaction with digital services to individuals with profound and multiple learning disabilities (Horizon2020 project)
Mitja Luštrek, Erik Dovgan, Gašper Slapničar, Jakob Valič, Matej Cigale
In the INSENSION project we are developing an ICT platform that enables persons with profound and multiple learning disabilities (PMLD) to use digital applications and services that will improve the quality of their life, increase their ability to self-determination, and enrich their life. People with PMLD often communicate on a pre-symbolic level and use unconventional behavioral signals like specific body movements or vocalizations to express their needs. The platform to be developed will be the user interface for persons with PMLD to process the information collected from the world around them and to communicate their needs to others with the use of advanced technologies previously not available to them. For this purpose, we will develop advanced monitoring and recognition technologies to identify meaningful gestures, facial expressions, vocalizations and physiological parameters. Based on recognized behavior signals we will develop methods for recognition of user intent that will be used to trigger a number of services aimed at satisfying users' needs and improving their quality of life.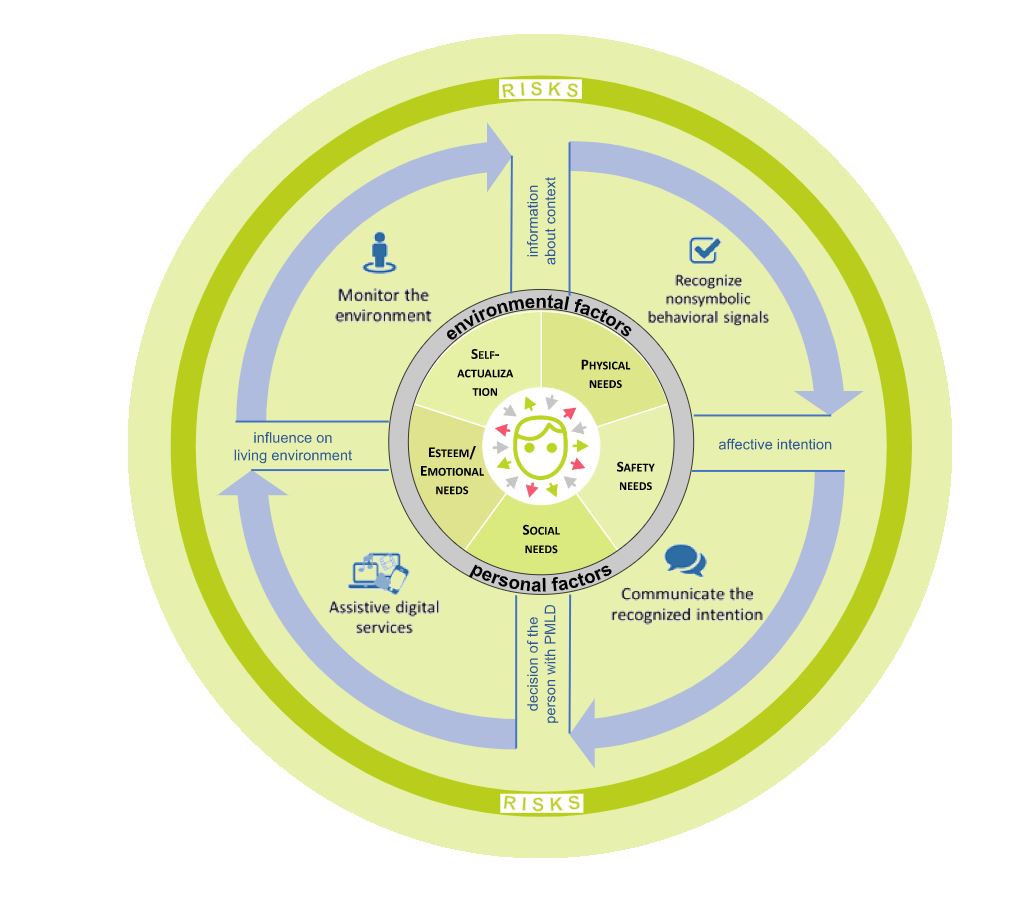 CoachMyLife
Memory-related cognitive challenges are a common problem among elderly people.
The CoachMyLife project aims at developing a system to help people affected by mild cognitive impairment (MCI) in the accomplishment of everyday tasks in their home environment.
The system will combine different kinds of sensors (cameras, wearables) placed in the user's apartment, and various detection techniques , with the goal of identifying what the user is currently doing out of a number of specific activities, for which users would want the system to provide assistance/reminders. These targeted activities have been selected based on the feedback provided by potential users, and are mainly related to eating/drinking, medication assumption and personal care and hygiene.
The data collected from sensors will be transferred to a remote server and analyzed, and the results of activity recognition will be uploaded to an online database, to provide integration between the various system components. The results of the activity detection algorithms, combined with a knowledge of the user's activities schedule, will finally allow the system to provide context-based reminders to users, which will be shown through a tablet (HomeTab) in their apartment.
Multiobjective optimization for transparent tunnel design
The goal of the TOPP (Transparent design of optimal underground connections for smart cities using artificial intelligence technologies) project is to develop an advanced service for designing tunnels in urban environments. The service will facilitate the collaboration of all stakeholders by digitizing the tunnel design process and ensure transparency of final solution selection by providing a common user interface. Within TOPP, our role as subcontractors is to provide support for solving the tunnel design optimization problem given a number of constraints. We are responsible for implementing optimization algorithms that offer a set of best trade-off solutions according to various objectives, such as costs, technical characteristics and environmental impacts. The TOPP project is funded by the Republic of Slovenia and the European Union from the European Regional Development Fund and the XLAB and Elea iC companies.




STRAW: Disentangling the sources and context of day-to-day STRess At Work
Over the past decades, substantial attention has been paid to research focusing on chronic exposure to psychosocial stressors in occupational settings and its adverse impact on chronic disease outcomes. The influence on mental and cardiovascular health in particular has been tested and confirmed by frameworks leading in stress research, such as the Job-Demand-Control-Support model and the Effort-Reward-Imbalance model.
Our project adds new approaches to stress research by including several novel aspects; 1) we focus on day-to-day stress and not on chronic stress, 2) we will detect stress in real-word settings i.e. at work and not in lab studies in which participants get exposed to artificially created stress situations, and 3) we measure work environment risk factors (i.e. stressors), and self-perceived stress outcomes (i.e. consequences of stress) repeatedly i.e. more than twice, as compared to traditional longitudinal/follow-up studies. Additionally, physiological responses to stress and smartphone sensor data will be measured continuously.
Our research question can be summarized as follows. How are relationships between 1) work environment risk factors (i.e. stressors), 2) self-perceived stress outcomes (i.e. consequences of stress) experienced in occupational settings, 3) physiological stress parameters, and 4) context as inferred from smartphone sensor data in office-based workers – employed in academic settings – best modeled?
Webpage: https://strawproject.eu
WellCo (Horizon2020 project)
M. Luštrek, N. Reščič, M. Smerkol
Aim of the project is to provide a novel ICT-based platform for Well-being and health virtual coach for behavior change by means of adequate and personalized intervention techniques that drive people to successful behaviour changeactions driving to a healthier lifestyle. The platform covers the three essential conditions that control the performance of any specified volitional behaviour: capability and opportunity, through the continuous monitoring of users' status and life plan, and motivation through an affective-aware virtual coach and multi-disciplinary professionals that stimulate and guide the user in the behaviour change process.
The Ambient Intelligence Group will lead the tasks of Nutrition monitoring, Affective computing (speech emotion analysis) and Dynamic user modelling. We will also contribute in some other tehnical tasks.
Link: http://wellco-project.eu/
Incorporating real-world problems into the benchmarking of multiobjective optimizers
COCO (Comparing Continuous Optimizers) is a state-of-the-art open-source platform for benchmarking optimization algorithms on a black-box setting. However, the test functions from COCO, like other available benchmark suites in multiobjective optimization, are at their core still synthetic and do not incorporate some important properties of real-world problems, such as mixed variables, constraints, expensive evaluations and asynchronous evaluations of objectives. Since only a few real-world multiobjective optimization problems are freely available for research purposes, there is an urgent need to collect real-world problems, models of real-world problems and more realistic synthetic benchmark problems into an open benchmark suite that could be used by any researcher in multiobjective optimization.
The idea of this project is to extend the COCO platform by incorporating real-world problems and their properties in order to bridge the gap between research and application in multiobjective optimization. More specifically, the project will:
– extend COCO's problem formulation and its fixed-target any-time performance assessment methodology to accommodate specificities of real-world problems,
– provide a new multiobjective benchmark suite consisting of real-world problems, models of real-world problems and synthetic problems containing features of real-world problems, and
– design an algorithm capable of solving problems from the new real-world benchmark suite and make its results available for future comparisons.
SYNERGY – Synergy for Smart Multi-Objective Optimization

B. Filipič, T. Tušar, E. Dovgan, J. Zupančič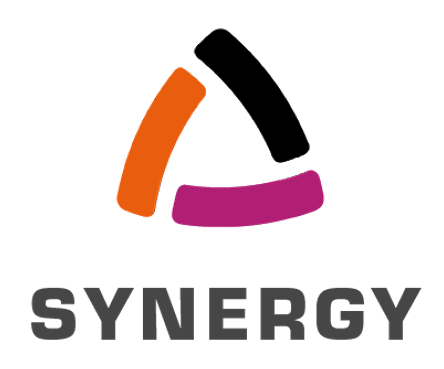 Demanding real-world optimization problems with multiple objectives can be solved more efficiently if parallelization is used to execute a number of simulations simultaneously and if the the time-consuming simulations are partly replaced by accurate surrogate models. In this twinning project, JSI's Computer Systems and Intelligent Systems departments aim to strengthen their research and innovation potential in parallelization and surrogate modelling and to explore the potential of combining the two techniques in smart multi-objective optimization in collaboration with the University of Lille and Cologne University of Applied Sciences.
The objectives of the SYNERGY project are to:
– Unleash the research and innovation potential of JSI in the area of multi-objective optimization by supporting training in parallelization and surrogate modelling and aiding organization of workshops that will foster discovery of new ways of combining parallelization within surrogate modelling;
– Raise the research profile of JSI's staff and broaden its recognition by increased networking (within the consortium as well as externally) that will result in knowledge transfer, joint publications on the topic of efficient multi-objective optimization in renowned conferences and journals with high impact factors as well as joint future research projects;
– Increase the overall research and innovation potential of Slovenia by disseminating the acquired knowledge on parallelization and surrogate modelling to other Slovenian research organizations through dedicated workshops and by applying this knowledge in future applied projects that will enable the Slovenian enterprises to efficiently tackle their time-consuming optimization problems.
OpUS – Truly smart home
T. Šef, A. Tavčar, R. Piltaver, D. Zupančič, T. Tušar, B. Filipič, M. Gams
The project OpUS aims to develop innovative smart house solution that will minimize costs, energy consumption and environmental impact, while maximizing users comfort and security. Using sensing and artificial intelligence the system will learn and adapt to ever-changing habits and needs of the users. Based on the learned knowledge the system will propose changes in smart house automation calculated using multi-objective optimization that will be offered by an intuitive graphical user interface.

view site
XPERIENCE – Robots Bootstrapped through Learning from Experience
R. Piltaver, M. Gams, A. Ude (Department for automation, biocybernetics and robotics)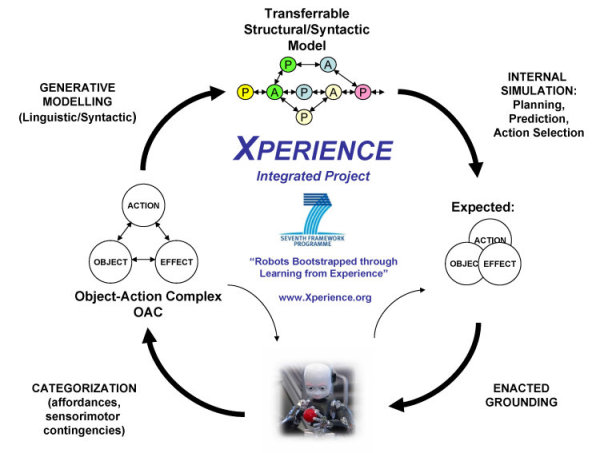 The goal of Xperience project is to study generative mechanisms which are key in increasing bandwidth and speed of cognitive development. Current artificial cognitive systems are limited in this respect as they do not yet make efficient use of such generative mechanisms for the extension of their cognitive properties. We will address this problem by structural bootstrapping, which is a method of building generative models, leveraging existing experience to predict unexplored action effects and to focus the hypothesis space for learning novel concepts. This developmental approach enables rapid generalization and acquisition of new knowledge and skills from little additional training data.
E-doorman
M. Gams, R. Piltaver, D. Marinčič, V. Vidulin, T. Kompara, E. Dovgan, B. Pogorelc, B. Cvetković, S. Kozina, R. Blatnik, D. Kužnar
The aim of the project is to develop a prototype of an electronic doorman, named e-doorman, that offers services similar to a human doorman, improves security and increases user comfort. The intelligent system is embedded into a door with electro-mechanic lock, tablet PC, micro-controller and an array of sensors. The e-doorman uses context-based reasoning and awareness achieved by artificial intelligence methods running on the tablet. The e-doorman system is able to recognize the users, detect unusual entry/exit, break-in attempts, predicts user presence and offers personalized services such as customizable notifications and alarms, information about present residents and state of the door, voice messages, greetings and tips, and remote control using intuitive GUI or virtual assistant that understands natural language.
More information about the project is available here. A free Android application developed as a side product of the project is available here.